Clio Configuration Settings
The Clio Configuration Settings page is used to enable the Clio integration, which makes selecting client case information and uploading PDFs to Clio possible and enables access to Clio throughout Formulaws.com.
First, select "Enable Integration" and select all desired features like "Enable Matter/Client Retrieval" and "Enable PDF Upload".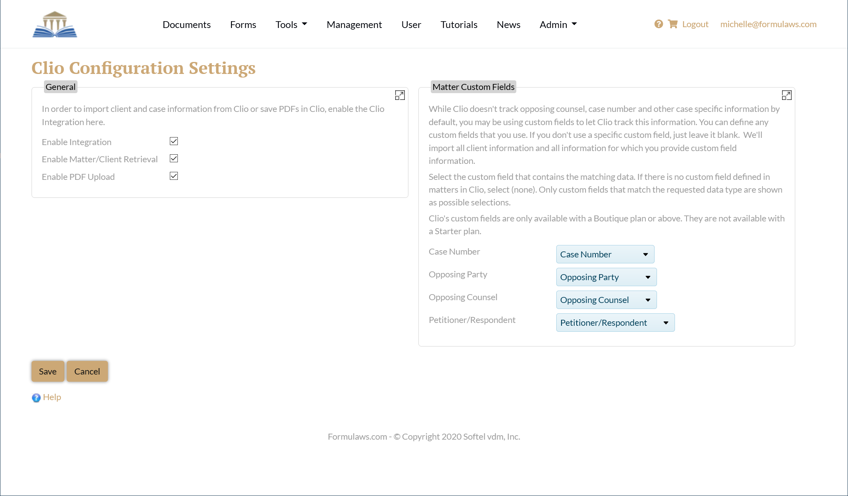 Matter Custom Fields
While Clio doesn't track opposing counsel, case number and other case specific information by default, you may be using custom fields in Clio to let Clio track this information. You can define any custom fields that you use in Clio. If you don't use a specific custom field, just leave it blank. We'll import all client information and all information for which you provide custom field information.
Select the custom field that contains the matching data. If there is no custom field defined in matters in Clio, select (none). Only custom fields that match the requested data type are shown as possible selections.
Clio's custom fields are only available with a Boutique plan or above. They are not available with a Starter plan.
Once the settings have been updated, click "Save" to proceed to importing client/case information.
---