Select Client Case
Once the Clio integration is enabled, you select an existing matter in Clio to popuplate a form/document in Formulaws.com with the relevant case information.
When you open any document or form in Formulaws.com, you can select an existing matter in Clio and use the information to populate the document/form.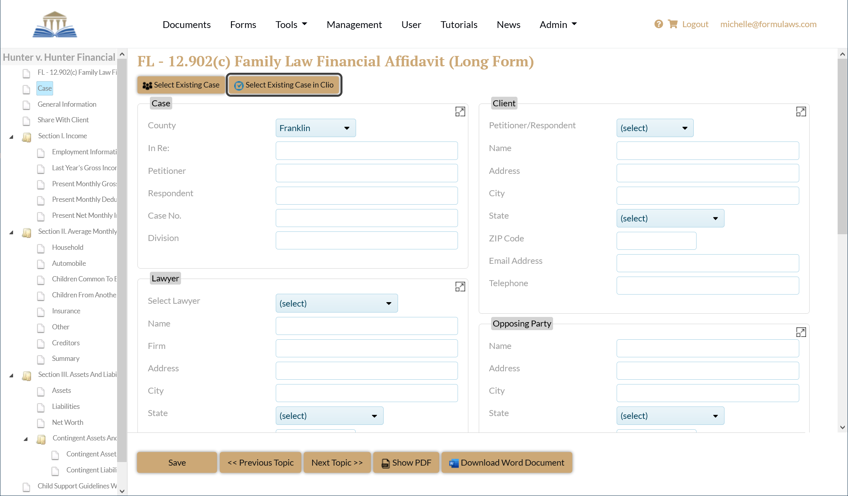 Click the "Select Existing Case in Clio" button, which displays a page with all known existing cases in Clio. Select the case and the document/form will be populated with the case information.
---